I belong to the
FAR ISLES MEDIEVAL SOCIETY,
click on the name to find out more


We hold revels, feasts, courts and weekends away at Letton Hall and Ringsfield Hall in Suffolk and this one, at St Braivels Castle, a youth hostel near Chepstow. We have medieval cooks, bards, fighters, dancers and craftspeople. We have a small show group - called the Mostly Wolf - but mostly we do it just for fun. We're not draconian in our authenticity - although we try our best to get everyone looking the part! New members are welcome and our fighters hold weekly practices so if you fancy learning swordplay get in touch.
HERALDRY
I play 'Blackwater Herald' and 'Black Cat' Herald, studying real heraldry and applying the rules to invent fantasy heraldry for Far Isles members. Here are some of the coats of arms that have been accepted for use within the society. Hover over them for their heraldic description or 'Blazon'.


Tobias


High Steward


Guy of Godstone


Walker


Queen Ceris
In the society we play characters from our favourite periods of history. Click on the names to read more about: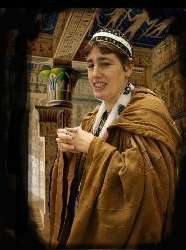 My 'scummy' Egyptian persona.- KIA HESA or my 12th century Norman Lady, Michel&eacute Sant Denys.
THE PRINCESS CONEYBURY
Both are a great excuse for making costumes!
Fiind us on Face Book or contact me for more details and to see if you can join us for an event near you.